News
Patterns and Kits!!
Check out our online shop for new sewing patterns for Japanese / Chinese martial arts from Aikido to Kung Fu.
On the Whimsical Side...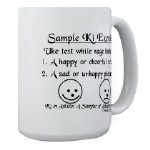 Just for the fun of it, here's a Cafepress shop with aikido wearable gear such as t-shirts and tank tops, and also including coffee mugs and even a Ki wall clock. Aikido quotes, geckos, and more.
Copyright(c) 2003 Round Earth Publishing. All rights reserved.
home | about us | what's new
books | videos | patterns/kits | pain help | order form

www.round-earth.com